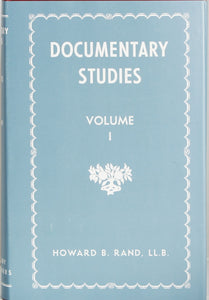 Documentary Studies Vol 1
*This product is Volume I of a 3-volume set--Scroll down for a discount on all three!

The preeminent textbook study of the Bible. Howard B. Rand answers the most common, the most complex, and the most convoluted questions that continually arise about the word of the Scriptures.

The clash between the contending forces of good and evil, of righteousness and aggressions, and the ultimate outcome of the everlasting struggle for power, will all be addressed.