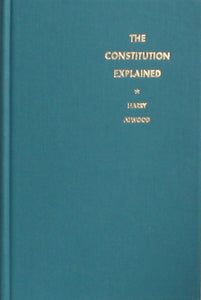 The Constituition Explained
A very limited number of American citizens know what is contained in the Constitution of the United States... Can you truly say you do?

Author Harry Atwood encourages readers to recognize the priceless value of the Constitution. Otherwise, through shortsighted governmental leadership, faulty legislative enactments and devious court decisions, we risk departing from its spirit and provisions.

Then, Atwood says, it will be too late to retrieve the freedom and liberty guaranteed under this remarkable document, which has become and should remain the fundamental legal text of the western world.